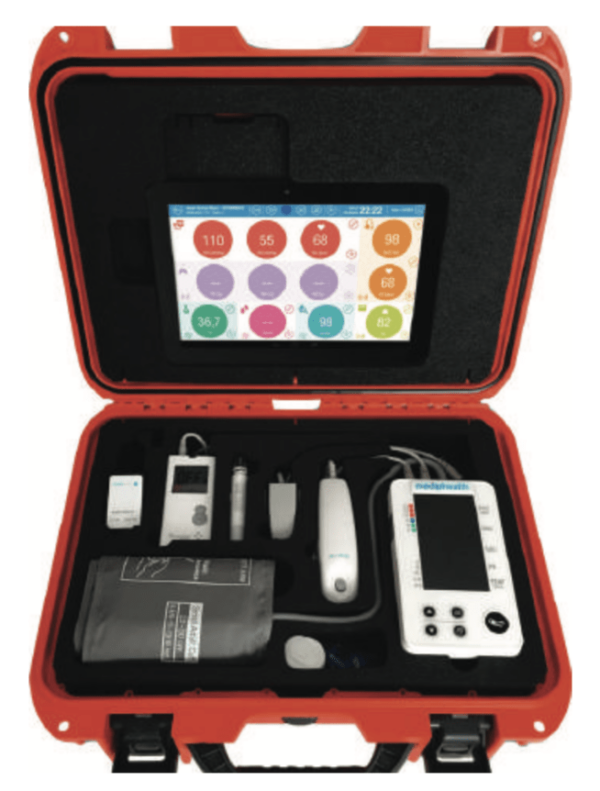 Medip Vitals Spot Check Telemedicine Monitor
Medip Vitals is a full featured, vitals monitoring system designed to either remotely record patients data or be integrated within a hospital EMR system. Medip Mobile is an easy to transport compact briefcase that acts as the perfect tool for medical personnel in rural environments. We provide geographically isolated healthcare staff with total connectivity by integrating functionalities that ensure the interactive transfer of vital signs data to medical centers via new generation wireless technology. It is fully customizable.
Medip Vitals can be integrated to provide real time data within a hospital setting through its cart configuration.
Description
Parameters:
Temperature
Pulse oximetry (SPO2)
12 lead ECG
Blood Pressure (NIBP)
Blood Glucose Level
Weight
Spirometry (FVC, FEV, PEF…)
Nursing Assessment Scales (Pain, Norton, Glasgow…)