Imagine a world where the latest healthcare innovation is accessible to patients anywhere. At Sanrai, this is our reality. We are in the business of accelerating the acceptance of new healthcare devices and interventions internationally.
We partner with providers, ministries of health, regulatory bodies, and hospital groups to empower medical industry manufacturers to launch products focusing on what matters most – to better the lives of patients needing inventions to be locally available to survive and thrive. 
With our regional offices, Sanrai is able to make it easy for our customers to buy best in class, high quality medical devices locally without worrying about training, technical support, advertising, and market acceptance. We are there to work with you to bring innovation to your patients! 
Our journey began 15 years ago in Chandigarh, a city known as "The City Beautiful" by many in the northern part of India. A family raised in the tradition of military service discovered the potential Sanrai had in improving the lives of Indian medical patients. It all started when Sanrai's founder and CEO, Jaspreet Rai, had a specific need – to quickly find a way to save her grandmother who desperately needed oxygen therapy.
She discovered that the Indian doctors provided important medical expertise in India but were limited in finding the right equipment, the know-how to install it, and the post-visit care necessary to confidently move through life's difficult transitions. From these roots, Sanrai Med India was born, as a homecare services platform to benefit all Indians. Today, Sanrai has expanded its footprint to 16 cities in India.
In 2015, Sanrai International was born. Jaspreet, along with her daughter Amarpreet, realized that the need they saw in India existed in many other countries. While no two countries are the same, the two decided to bring innovative medical equipment to all emerging markets. Today, Sanrai has a network of regional offices and partners in Latin America, the Middle East, Africa, and South Asia.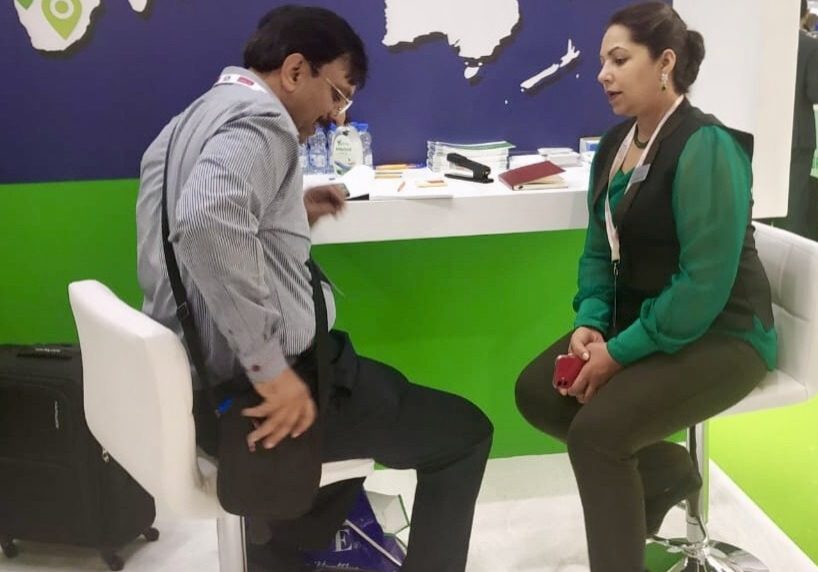 Sanrai has offices in Latin America, Africa, the Middle East, South Asia. Our global headquarters are in New York, USA. Our international sales headquarters is in England.
Sanrai has longstanding business partners in more than 65 countries. Check out the map to see where we are currently selling products!
We would love to start a relationship with you in markets that we are already selling in or new ones!
Our mission is to provide vital products as seamlessly as possible to all corners of the world. Sanrai distributes dynamic and disruptive medical devices to the global healthcare community, leveraging our platform for our clients continued success.
Our goal is to transform healthcare around the world by making the access to innovative medical technology equitable no matter where you are. Sanrai is passionate about working with high quality manufacturers who understand the unique challenges of the emerging markets. We partner with local providers who are committed to fairly distributing innovative products. Sanrai has an experienced and successful team with unparalleled dedication and passion to deliver results.