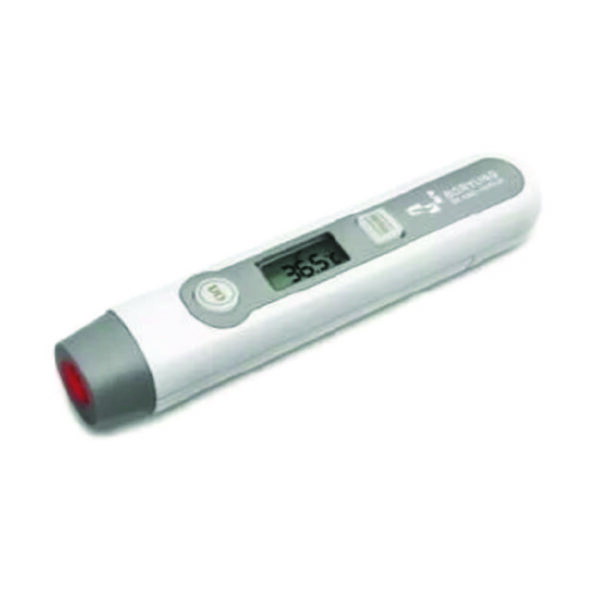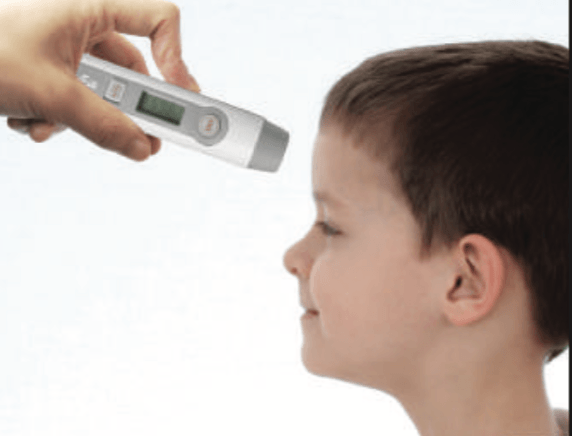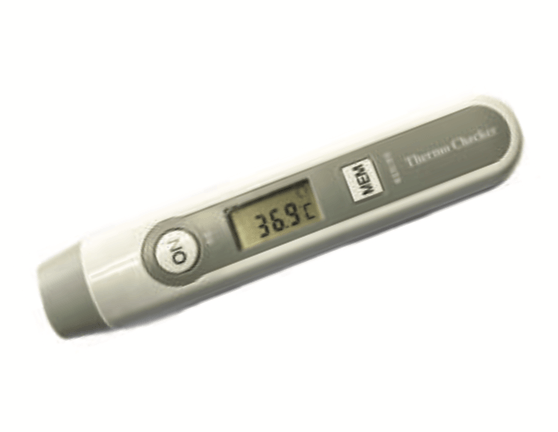 This non-contact IR thermometer features advanced technology to measure body temperature in just one second without touching the skin. This thermometer allows you to measure your child or baby's temperature easily, accurately, and instantly without disturbing them at all. It's even completely hygienic so there's no risk of passing on germs or diseases to anyone else using this thermometer.
This is an affordable thermometer that is superior to traditional methods of measuring temperature. It takes a total of 9 different measurements in one second and displays the highest reading to guarantee accuracy.
Featuring a sleek and slim design for easy storage and portability, this thermometer comes with a brightly lit LCD screen and simple buttons to use. A beep signals the reading is complete and the automatic memory function holds the last ten readings for quick review and comparison.
This thermometer is safe and easy to use for the entire family.
Product Description
Non-invasive, instant, one second reading (takes nine measurements per second)
Temperature measurement range from 0 to 100 degree Celsius
Beeper-guided operation: Beeps when measurement is complete
Easy-to-read LCD displays temperatures in either Fahrenheit or Celsius
On-Off button for easy control.
Memory function stores and recalls last ten readings