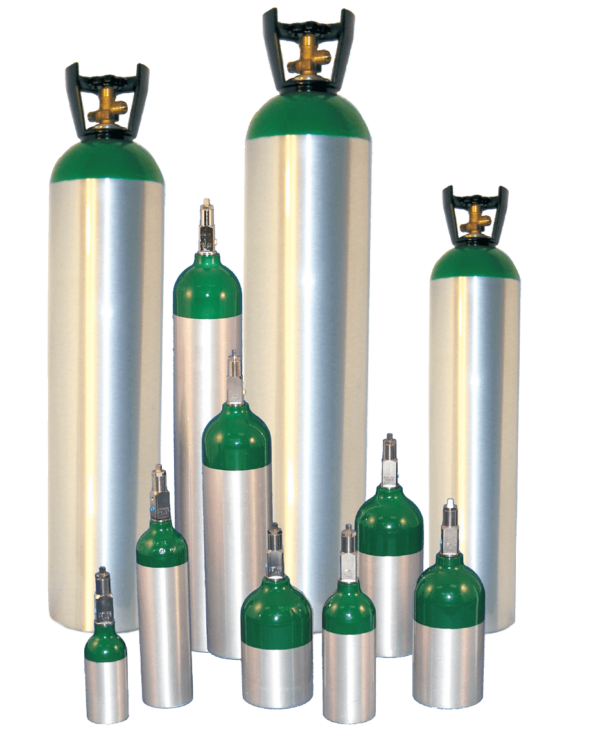 Metal Impact Aluminum Cylinders
Metal Impact Aluminum cylinders are high quality, USA manufactured aluminum medical grade cylinders. Used for home oxygen therapy, emergency medical services (EMS), pre-hospital care and hospitals, nursing homes, and other medical institutions. These can be painted any color as per local regulations and come with a pin index or bull nose valve. Manufactured to DOT and TC requirements
Metal Impact can also manufacturer cylinders for other medical gases or industrial uses.
Product Description
Small and intermediate models contain thread size 750-16 UNF-2B
Large models contain thread size 1.125-12 UNF-2B
Include standard medical valve
Lightweight, high strength 6061-T6 alloy helps increase patient mobility
Manufactured to DOT and TC requirements
Sizes: M2, ML2, M4, ML4, M6, ML6, M7, MC, MC12, MD, ME, M22, M33, M42, M60, M90, M122
The Metal Impact cylinders are very good. Being aluminium and lightweight they are safer for our patients to carry and are of the highest quality. – Vanessa Jiménez, EMR, Ecuador.