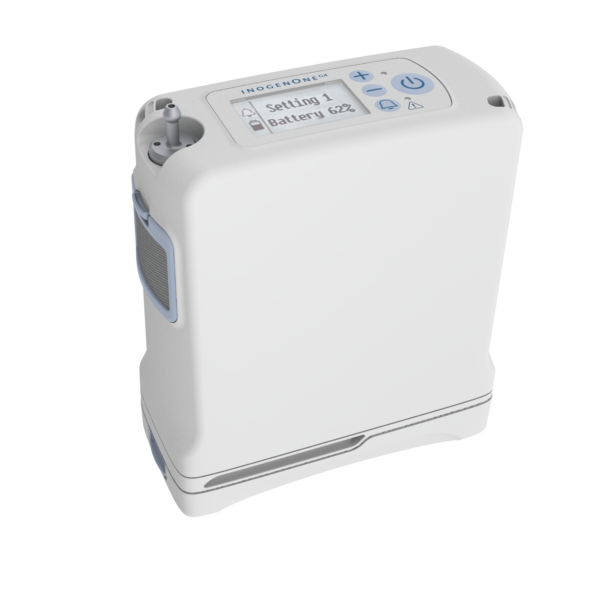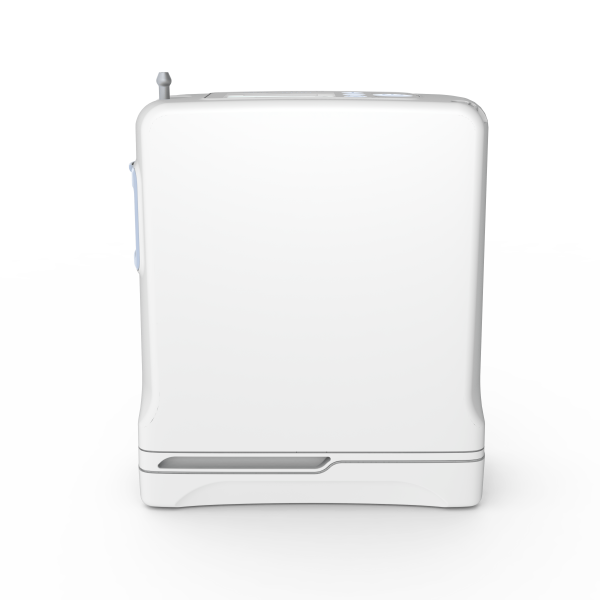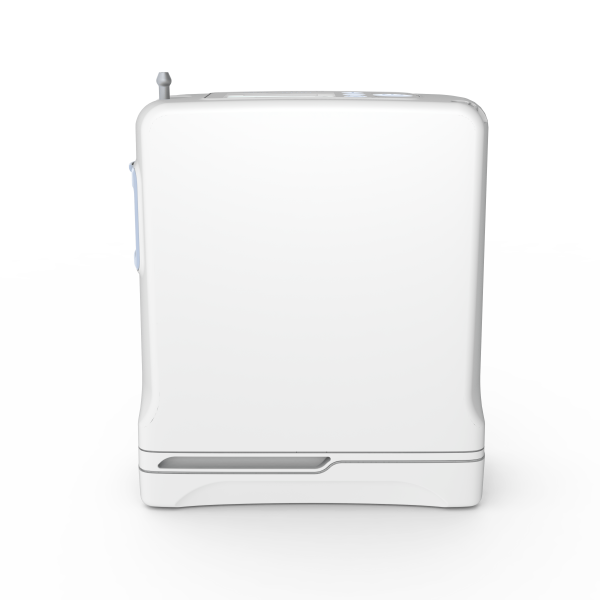 Inogen G4 Portable Oxygen Concentrator
The Inogen G4 is a portable oxygen concentrator with up to 3 settings. It offers 24/7 oxygen delivery while weighing only 1.2 kgs making it one of the smallest oxygen concentrators on the market today. A portable oxygen concentrator gives patients the freedom to be mobile while still getting the therapy they need. The G4 oxygen concentrator is perfect for those patients that have a low oxygen prescription and are looking to maintain their active lifestyles. 
Product Description
Single or Double Battery
With auto pulse mode
AC/DC power supplies
Longest battery life for its size 
FAA approved 

* 30 Day Trial only available in the US
Inogen allows patient to mobilise offering greater freedom. The quality has proven to be superior and provides value for money. The support from both the supplier and the manufacturers have been unmeasurable. – Ecomed, South Africa.
DeVilbiss VacuAide Suction Device

The DeVilbiss VacuAide Suction Device is one of the most reliable suction devices available today. Suctioning is a component of bronchial hygiene that involves the mechanical aspiration of secretions from the nasopharynx, oropharynx, and trachea. The airway may be in its natural state, artificial (as with a tracheostomy) or surgically altered (as with a laryngectomy). The patient may or may not be receiving mechanical ventilation.

With both autoclavable and disposable suction receptacles, the DeVilbiss VacuAide Suction Device can be used both in the hospital and at home. For patients who cannot cough up their own secretions, a suction device is an essential part of their daily care. The DeVilbiss VacuAide Suction Device can be used on neonates all the way up to adults with suctioning power from 50 mmHg up to 500 mmHg. With battery power, the DeVilbiss VacuAide can be used anywhere.

ResApp – The Respiratory Disease Diagnosis Smartphone App

Developed in Australia, the ResApp is a digital solution to the challenges of diagnosing respiratory diseases. Instantly diagnose and manage respiratory diseases using a smartphone.

Using artificial intelligence, the ResApp listens to a patients cough sounds and enables rapid, low cost, point of care and remote diagnosis of respiratory diseases. Clinically validated to be over 85% accurate, the ResApp has the power to change how respiratory diseases are diagnosed today.

With earlier and more accurate diagnosis, clinicians can begin treatment sooner saving lives of both children and adults. The future of respiratory disease diagnosis is digital!

DeVilbiss 525 Oxygen Concentrator

The DeVilbiss Compact 525 is one of the most reliable and robust stationary concentrators in the world. Made in USA, the DeVilbiss 525 concentrator has been supplied worldwide since 2008!

It delivers up to 5 LPM  up to 96% purity. Weighing 16 kgs, it is one of the most robust and sturdy concentrators available today. With a noise level of less than 40 dB, it is one of the quietest machines in the world. 

The DeVilbiss Compact 525  is suitable for most oxygen prescriptions. With a dedicated service program, it is guaranteed to last. 

Fisio Hospital

The Sanrai Pulse Oximeter is a noninvasive device that makes it easy to check oxygen saturation. For all COPD patients and any others at risk of low levels of blood oxygen saturation, a pulse oximeter is a necessary medical product. Fingertip pulse oximeters are the most common with common applications in hospitals, clinics, homecare providers, and direct to patient. Handheld pulse oximeters are used in hospital or clinical settings to record patient oxygen saturation levels.

This oximeter comes with 6 display modes and shows SpO2, pulse bar, PR, and waveforms. With 1-10 brightness display settings, a patient's oxygen saturation can be checked without any disturbance to them.