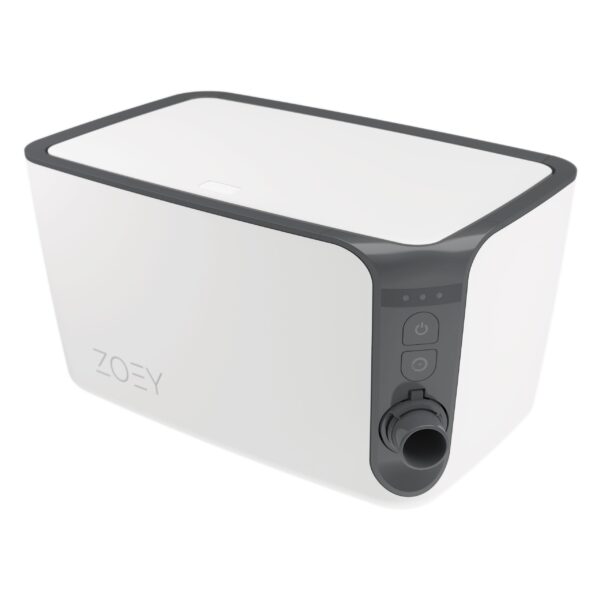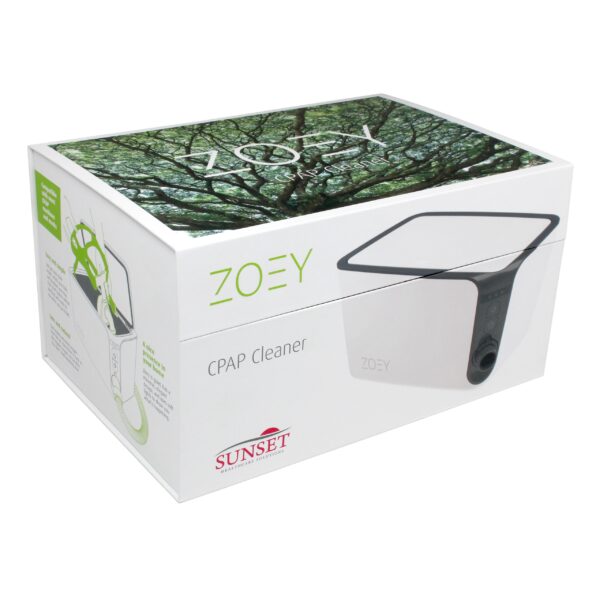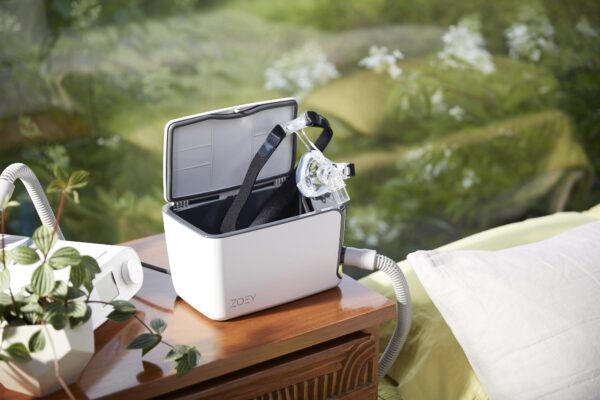 The Zoey CPAP Cleaner is easy to use and simple to set up. The Zoey works by taking normal air and converting it into ozone. Ozone is a common gas used to clean and disinfect many items such as produce and swimming pools.
CPAP users have the option to set up Zoey to disinfect exactly what they would like. You can either clean your mask, tubing, and humidifier or only the mask and tubing.
Zoey only needs adapters with heated tubes.
Description
Uses ozone to clean and disinfect
Can be programmed to clean mask and tubing or mask, tubing, and humidifier chamber
9.25 x 5.5 inches
110 to 240V
Heated tube adapters available
Video
Circul Ring

The Circul+ is a wearable monitor that measures SpO2, heart rate, blood pressure, ECG, and calculates your ODI. ODI is the oxygen desaturation index, a particularly important number to track for sleep apnea patients. By wearing the Circul+ while sleeping, sleep apnea patients have a reliable indicator that their therapy is working and their condition is managed. Keep track of your health today!

Hypnus Sleep Range

The Hypnus Sleep range is a complete offering from Auto CPAP to BiPAP ST. A CPAP is an excellent device to treat sleep apnea, which affects 6-7% of the population. CPAP devices provide continuous positive airway pressure to keep the airways physically open to prevent an apnea from occurring.

BiPAPs are used primarily to treat COPD where patients need assistance exhaling carbon dioxide from their lungs. Hypnus offers a BiPAP S and a BiPAP ST. The ST offers a timed backup breath rate for patients who are at risk of not being able to spontaneously exhale.

There are 3 different models with optional wifi enabled or cellular enabled devices instead of the standard unit. All units come with a mask, tubing, and a humidifier.

Breas Z2 Travel CPAP

The Z2 Travel CPAP is the world's smallest, lightest, most integrated CPAP. The Z2 Auto delivers extremely responsible and effective therapy at lower overall pressures than a fixed pressure CPAP. The result is a more responsive, a natural breathing pattern, and a more comfortable experience.

Get maximum comfort every night, whether you are at home or in a tent in the middle of nowhere. The Z2 is designed for travelers as it comes with an optional powershell battery backup for 12 hours.

Sunset Oxygen and Sleep Accessories

The Sunset Healthcare range is a complete set of oxygen and sleep accessories for respiratory medical care

Sleep

Masks and replacement parts
Tubing and wraps
Filters
Chinstraps and Headgear

Oxygen

Cannulas and tubing
Connectors and adapters
Bacteria and HEPA filters
Concentrator Cabinet filters

Other

Tracheostomy
Suction
Nebulizer kits and filters
Ventilator filters and adapters
Wheelchair cushions