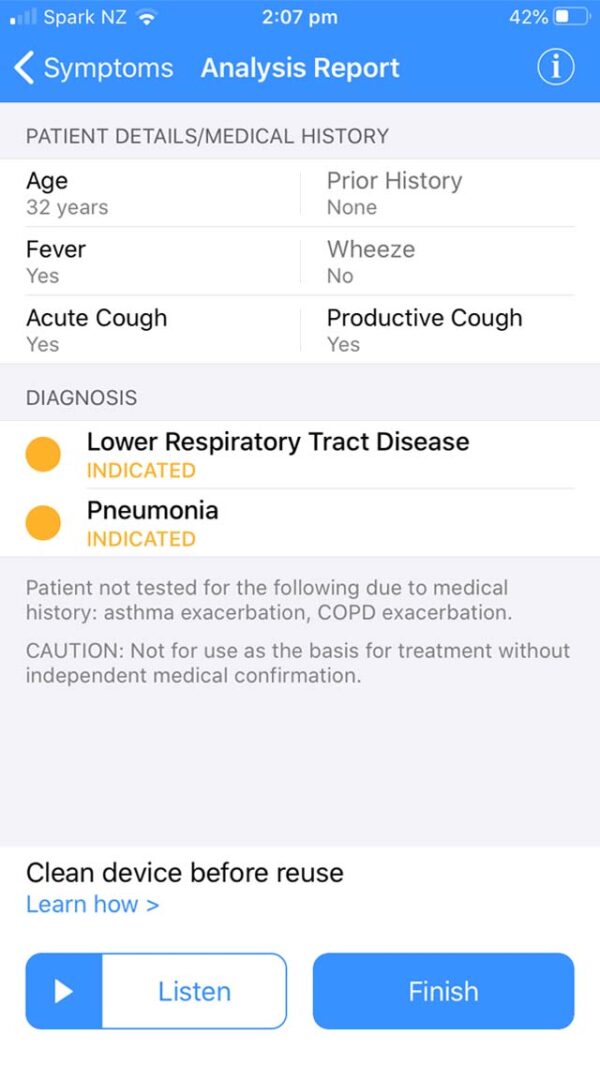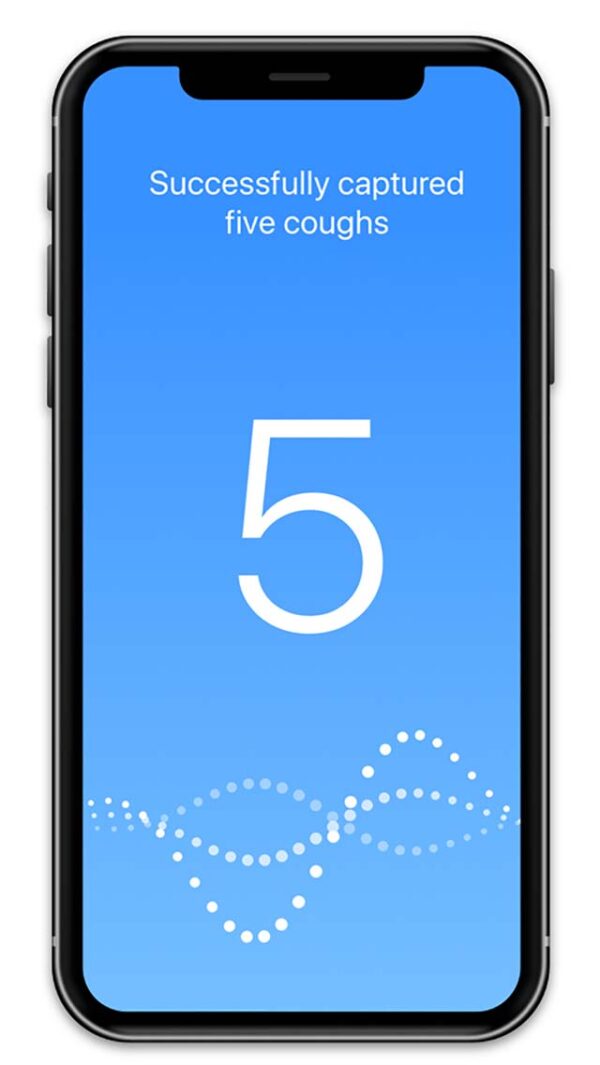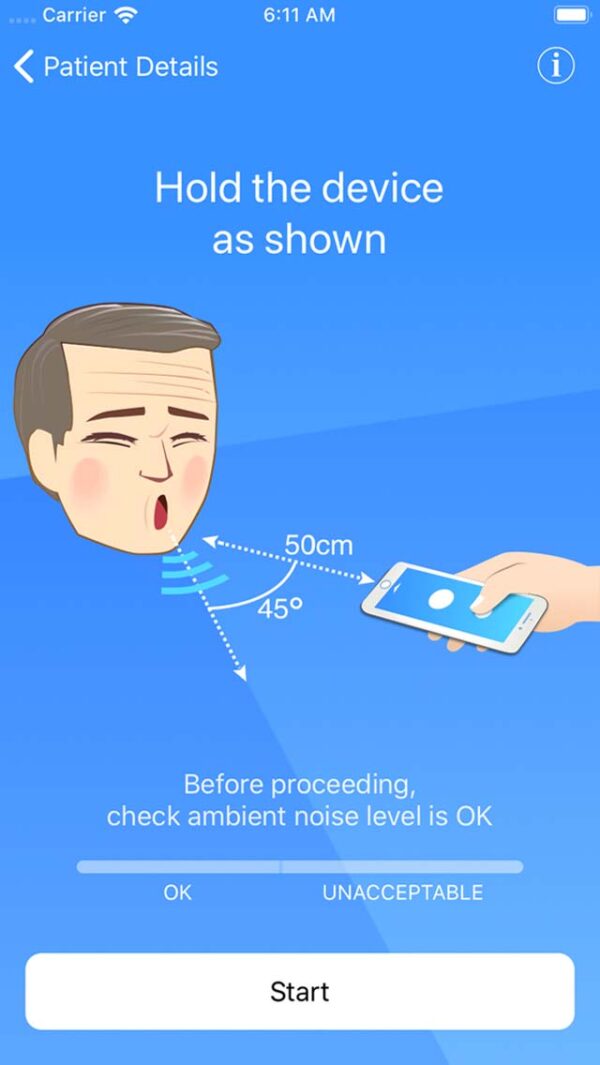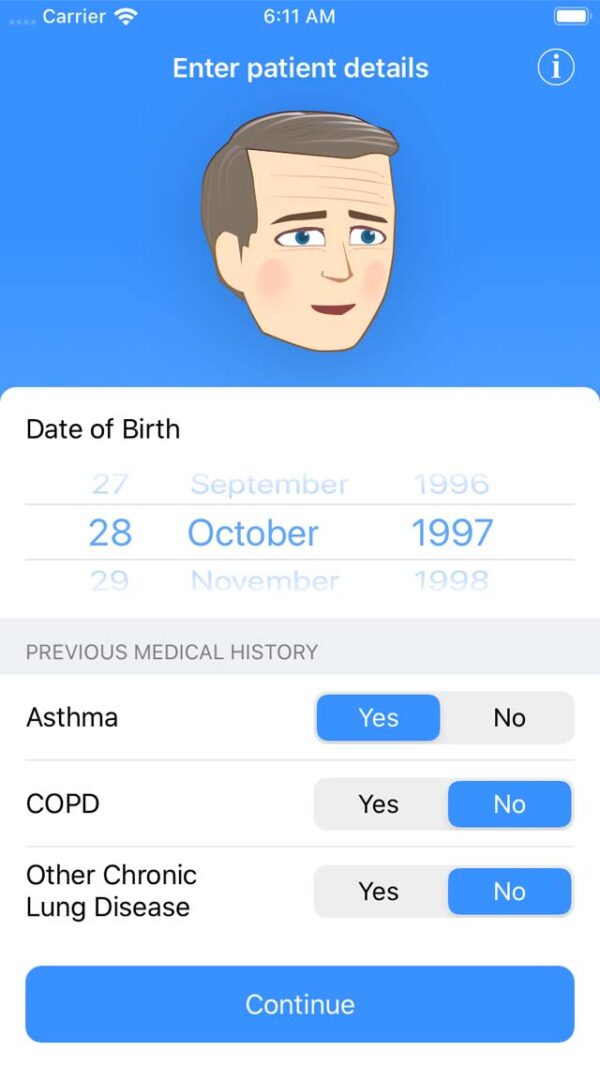 ResApp – The Respiratory Disease Diagnosis Smartphone App
Developed in Australia, the ResApp is a digital solution to the challenges of diagnosing respiratory diseases. Instantly diagnose and manage respiratory diseases using a smartphone.
Using artificial intelligence, the ResApp listens to a patients cough sounds and enables rapid, low cost, point of care and remote diagnosis of respiratory diseases. Clinically validated to be over 85% accurate, the ResApp has the power to change how respiratory diseases are diagnosed today.
With earlier and more accurate diagnosis, clinicians can begin treatment sooner saving lives of both children and adults. The future of respiratory disease diagnosis is digital!
Product Description
CE certified
7 diseases diagnosed including pneumonia, COPD exacerbations, croup, and asthma exacerbations
Non-contact, point of care diagnostic tool
Thousands of patients accurately diagnosed
DeVilbiss 525 Oxygen Concentrator

The DeVilbiss Compact 525 is one of the most reliable and robust stationary concentrators in the world. Made in USA, the DeVilbiss 525 concentrator has been supplied worldwide since 2008!

It delivers up to 5 LPM  up to 96% purity. Weighing 16 kgs, it is one of the most robust and sturdy concentrators available today. With a noise level of less than 40 dB, it is one of the quietest machines in the world. 

The DeVilbiss Compact 525  is suitable for most oxygen prescriptions. With a dedicated service program, it is guaranteed to last. 

Oxlife Independence Portable Oxygen Concentrator

The Oxlife Independence is a transportable oxygen concentrator with continuous and pulse dose settings. It is the only portable oxygen concentrator on the market specifically designed to handle the rigors of 24/7 use. With continuous flow up to 3 LPM and 6 pulse settings, the Oxlife Independence is the ideal non-delivery solution for your most demanding oxygen patients. With the largest sieve beds of any POC and its patented Energy Smart Technology, the Oxlife Independence oxygen concentrator will outlast any POC on the market.

Metal Impact Aluminum Cylinders

Metal Impact Aluminum cylinders are high quality, USA manufactured aluminum medical grade cylinders. Used for home oxygen therapy, emergency medical services (EMS), pre-hospital care and hospitals, nursing homes, and other medical institutions. These can be painted any color as per local regulations and come with a pin index or bull nose valve. Manufactured to DOT and TC requirements

Metal Impact can also manufacturer cylinders for other medical gases or industrial uses.

VibraPep

The VibraPEP is a single-patient device that provides oscillatory positive expiratory pressure (OPEP) therapy for the detachment and removal of pulmonary secretions. Through variable pressure settings  patients realize maximum efficacy specific to their unique clinical needs. The VibraPEP uses the patient's full expired air volume to produce pressure and oscillatory vibrations. With different settings, VibraPEP is ideal for treating most types of lung pathologies within a single device. Combined PEP enlarges airways, promoting stabilization and collateral ventilation, while Dynamic PEP decreases the cohesiveness of sputum promoting mucocillary clearance in 5 different settings.