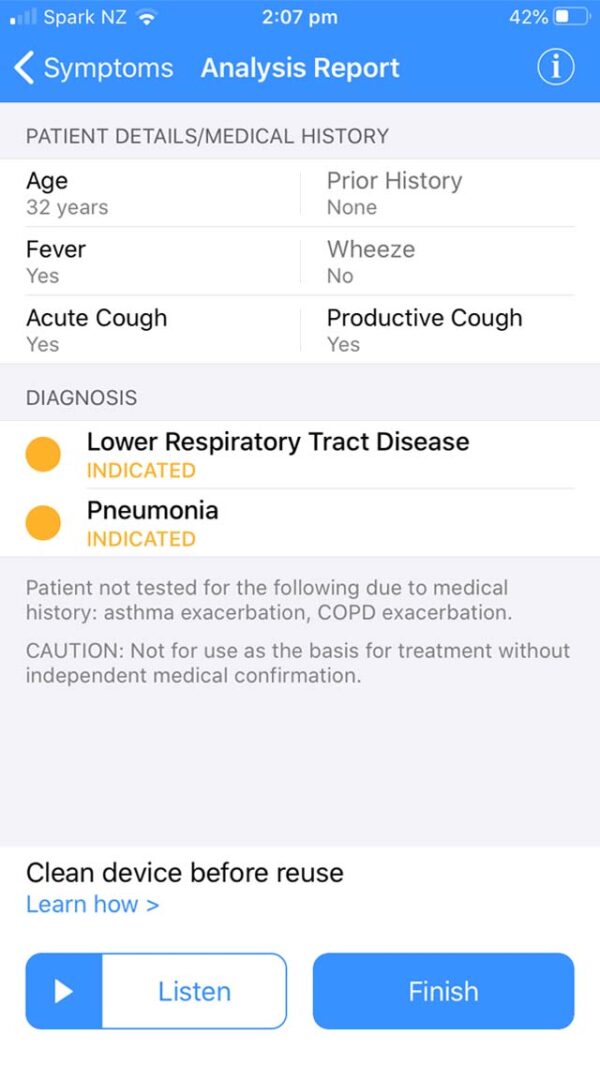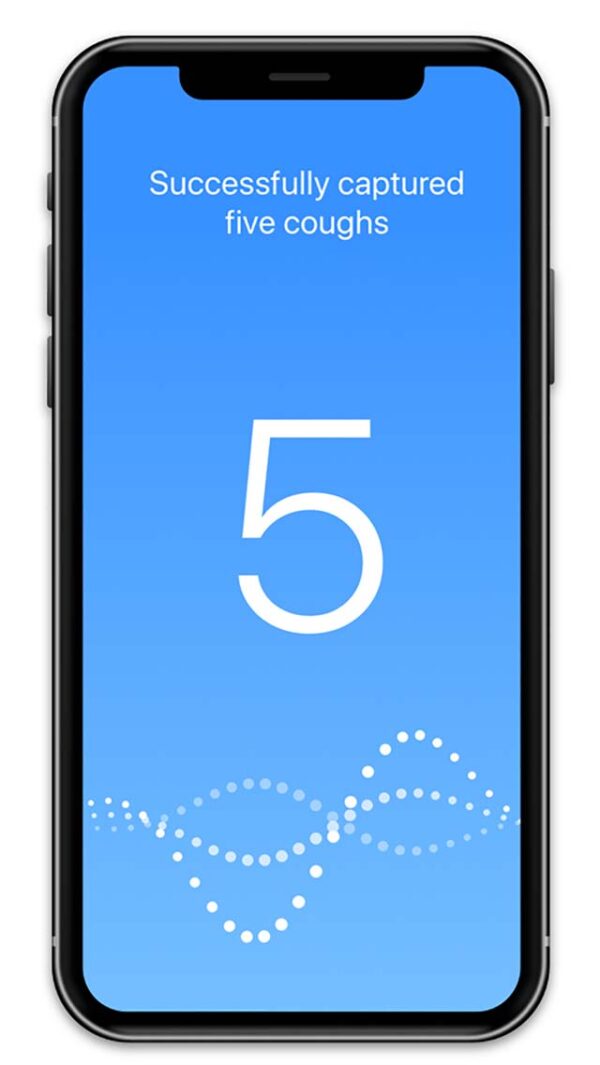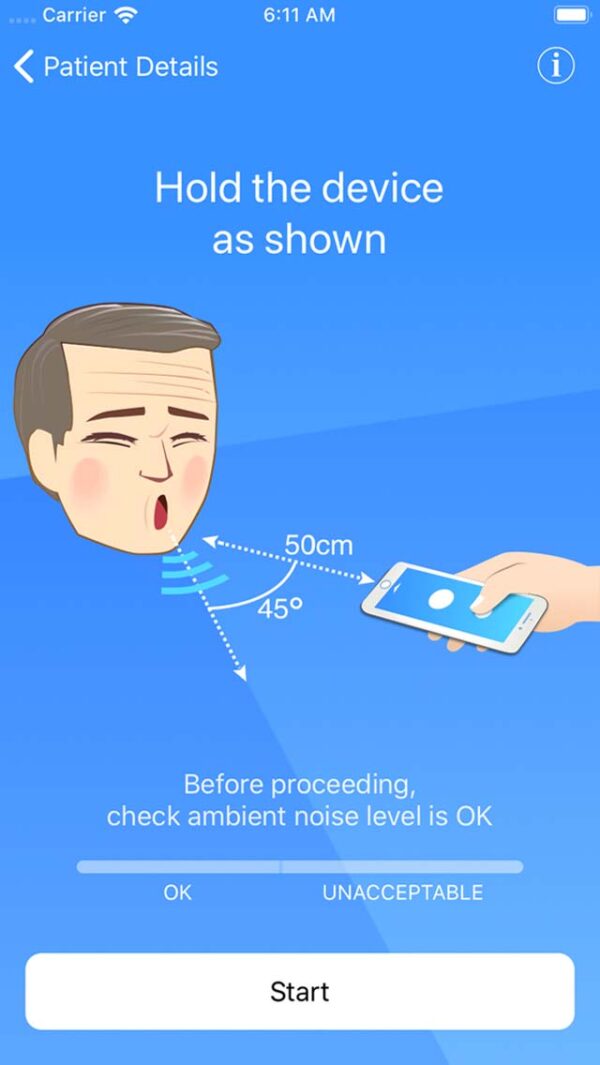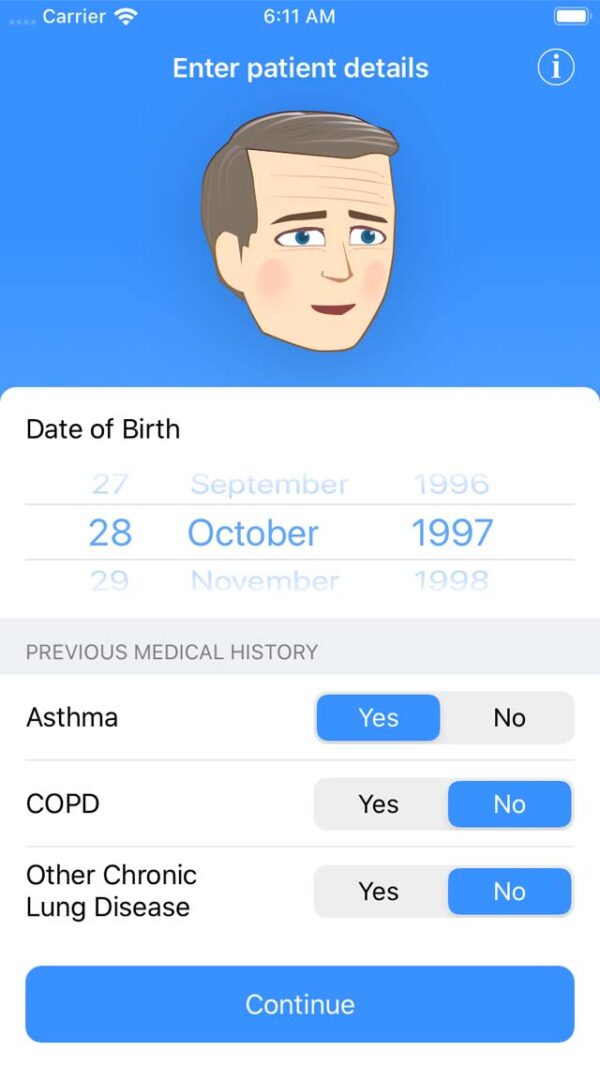 ResApp – The Respiratory Disease Diagnosis Smartphone App
Developed in Australia, the ResApp is a digital solution to the challenges of diagnosing respiratory diseases. Instantly diagnose and manage respiratory diseases using a smartphone.
Using artificial intelligence, the ResApp listens to a patients cough sounds and enables rapid, low cost, point of care and remote diagnosis of respiratory diseases. Clinically validated to be over 85% accurate, the ResApp has the power to change how respiratory diseases are diagnosed today.
With earlier and more accurate diagnosis, clinicians can begin treatment sooner saving lives of both children and adults. The future of respiratory disease diagnosis is digital!
Product Description
CE certified
7 diseases diagnosed including pneumonia, COPD exacerbations, croup, and asthma exacerbations
Non-contact, point of care diagnostic tool
Thousands of patients accurately diagnosed