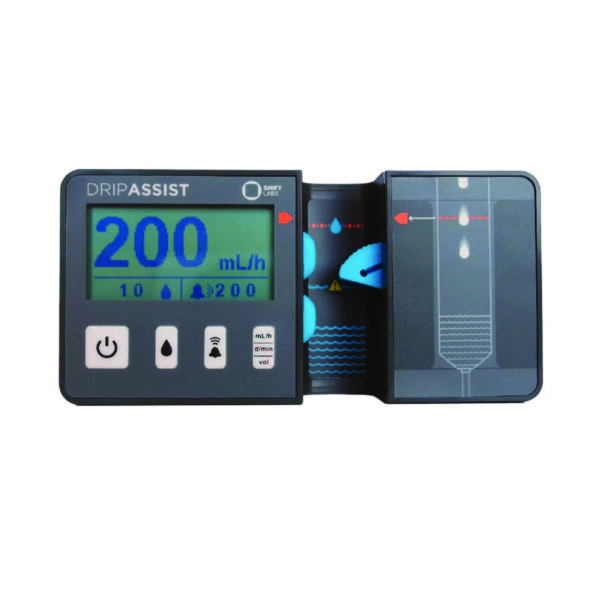 DripAssist is an infusion rate monitor for gravity based infusions. The DripAssist calculates and displays precise infusion rates and volumes. Get safe and reliable IV medication management – even in the most demanding settings. A new, cost effective approach for patient infusion care enables overworked nurses to easily manage more patients.
DripAssist gives you the ability to safely and accurately administer fluids and medications where operational constraints limit the use of infusion pumps.
Product Description
Portable and lightweight
Durable
Manufactured in USA
Alarms for when the infusion rate deviates from the prescribed setting
Infusion rates can be measured by flow rate (mL/h), drops per minute, and total volume
DripAssist means we have a more accurate way to give fluids and to control overdosing. Especially with children and heart patients, we have to be very careful of fluid overload. – Kathy McCarthy, Chidamoyo Hospital, Zimbabwe.